This project was a multiyear, multidisciplinary monster. It's a combination flotation tank, stationary swim lane, and treadmill intended as both a hydrotherapy rehabilitation device for a local veterinary hospital and a research platform for studies in animal physiology. It was a collaboration at ISU between engineering (me from Computer Science and Electrical Engineering, Mary Hofle from Mechanical Engineering, and Bruce Savage from Civil Engineering) and Biology/Physiology (Ken Rodnick and Curt Anderson), with help from General Products Machine Shop and College of Engineering machinist Miles Whiting. My part (by far the largest) was the control and safety systems, as well as National Electrical Code compliance, and most of the smaller fabrication. Unless otherwise indicated, all the work in these pictures is mine.
The faculty portion of this work was funded in part by an ISU University Research Committee grant, with additional funds coming from Alpine Animal Hospital (I like this part and now this part of their web page) and our own in-kind donations of time and materials. In addition, the Undergraduate Research Committee, of which I was a four-year member and chair, funded a related project for undergraduate Hollie Chivers, who won first place in the Undergraduate Research Symposium in April 2010. Undergraduates Julie Dickson and Sara Spangler joined the project in May 2010.
The little brother of this project was the infant-rat treadmill.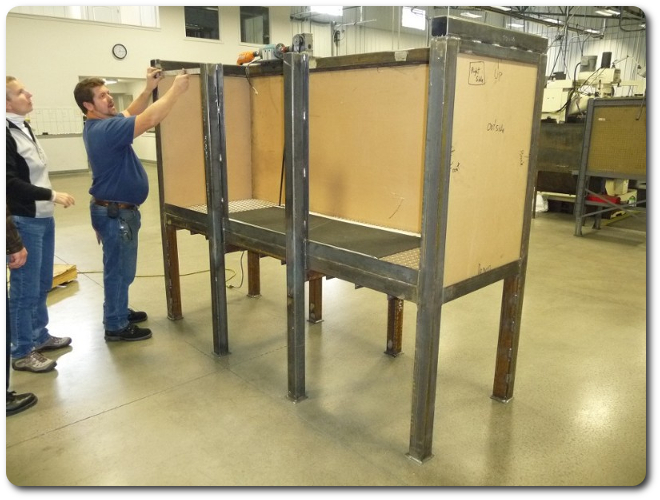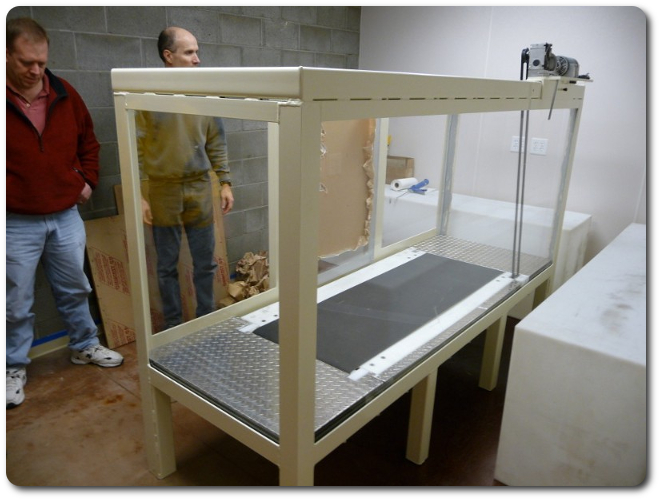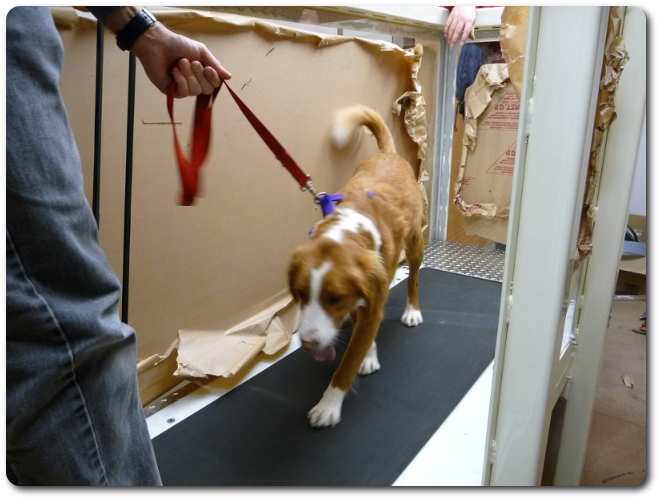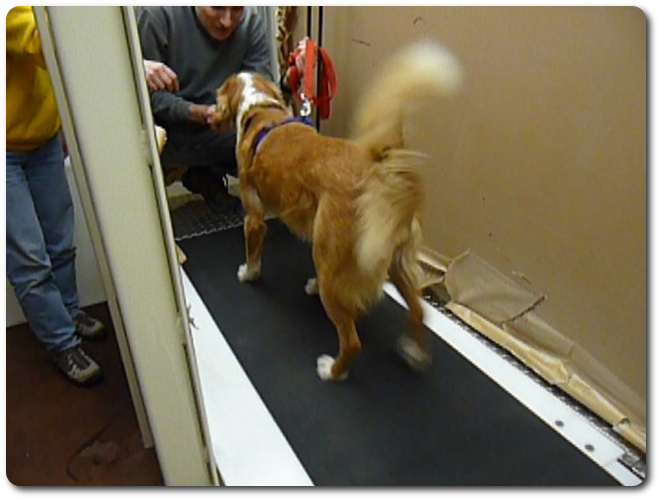 (video 3 MB)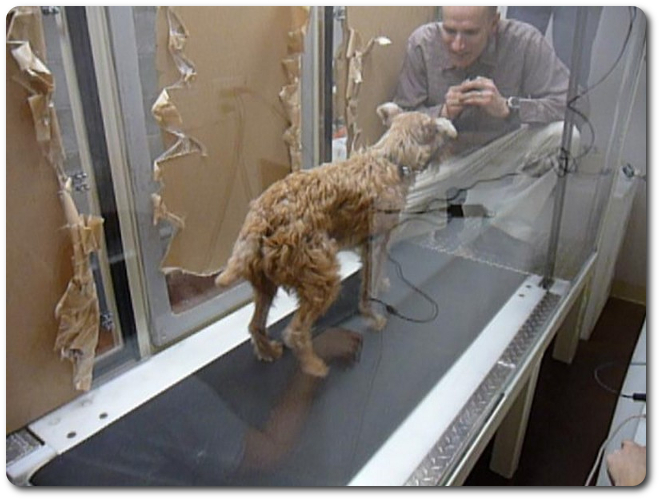 (video 6 MB)